Right Surveyors - Cheadle Hulme
Building Surveys from your local RICS Chartered Surveyor.
Call 0161 403 1403 or Freephone 0800 880 6024
Buying a property is an always expensive, often overwhelming experience. Sorting a lease issue or extension, investing in a buy-to-let or settling a party wall dispute with your neighbour can be equally difficult. But with all of these things, a building surveyor can help.
Our Cheadle surveyors specialise in keeping things simple; providing cost-effective surveys from qualified chartered surveyors. We open your eyes to exactly what you're buying, help you negotiate the price and plan for the future with accuracy and certainty.
For us, a key part of the service we offer is how personally it is delivered. Our Director Chris Newman FRICS deals with all residential and commercial clients directly, providing a level of customer service rarely found elsewhere.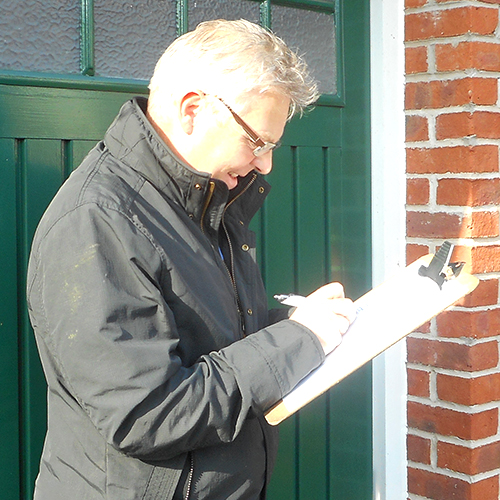 "Whilst we take pride in the quality of our work, we also understand that most clients want a surveyor they can talk with, ask questions of and rely upon. We have made the 'personal touch' a key part of our service offering.
"With over thirty years of experience carrying out Building Surveys and RICS Homebuyer Reports across Cheadle Hulme, I can provide a reliably efficient and thorough service. I'll handle your requirements personally and become your very own property consultant."
Your building surveyor for Cheadle Hulme
Building surveyors come in various types, but none are more useful for a purchaser of property than registered valuers. Our surveyors combine expertise in defect diagnosis with an in-depth knowledge of what influences a property's value – meaning that you'll know if a problem with your property could end up effecting your budget or hindering your ability to sell for a good price down the line.